The ERP PRO
We provide a next-generation ERP software solution for small to midmarket manufacturers and distributors that can be easily molded to fit the way you do business, protecting your business.
The good news is: not all ERP software breeds mediocrity, and you can take your business back.
Implementation Services
Jeeves ERP system is designed to adapt to many different industries.
Development Services
We work collaboratively with companies to solve their most complex process issues.
Training and Support
The ERP PRO provides training for all Jeeves ERP modules and all type of users.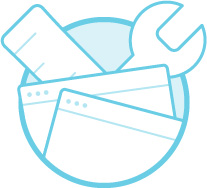 Design Your ERP With In-House IT
Even with limited IT resources, you can easily add fields, build forms, construct process workflows, write macros, and design reports that typically require full-time application support or services engagements from your ERP vendor.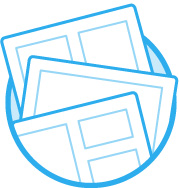 Quickly Deploy Additive Features
Jeeves ERP is implemented using an additive process, rather than a subtractive process. Traditional ERP software needs to be tweaked and subtracted from a large pile of code into something that reminds of your business model and, because that's not easy to do, it's also expensive.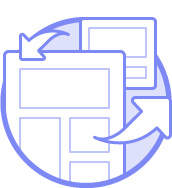 Easily Integrate With Other Systems
Jeeves ERP's open database design and service-oriented architecture gives it an inherent ability to easily integrate with any third-party front- or back-office system that's already supporting your differentiated business model. Support for International Growth and Expansion
Jeeves ERP gives you the freedom to support the complexity of your organization today and tomorrow, supporting multiple companies or sites across multiple geographies. Many companies who choose Jeeves are finding new ways to compete for their customers' money.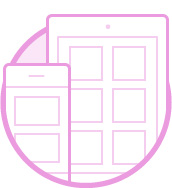 Deploy On-Premise or on the Cloud
Jeeves ERP can be deployed either on premise or on the cloud, with the ability to move from one to the other should your internal IT requirements change. Many companies choose to move to the cloud to achieve IT, infrastructure and hardware savings, to name just a few of the benefits.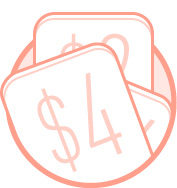 Easily Upgrade While Carrying Forward System Customizations
Everything that's unique to you, from the simplest of fields to custom-developed apps, are kept isolated from the core system inside your site repository, allowing you to quickly take advantage of new features—without having to upgrade the ones you've already built.
Jeeves Information Systems AB (JIS) recently held an International day in Stockholm, Sweden. There were over 100 participants, including partners and customers from the US, Asia and Europe, enjoying a great event with educational seminars, networking and other festivities. For those of you who missed the event we can report it was very exciting to hear about the news delivered with Version 5 with special attention on the new Desktop Client, the new Product Configurator and a new state-of-the-art Mobile Client. Jeeves version 5 is now available for download so please don't hesitate to contact us to have this installed on your server for further evaluation. The new clients (Desktop and Mobile) are currently being beta tested. If you are interested in participating in a pilot program to setup and test the new clients, ahead of the general release later this year, send us an email and we'll try to get you in.
View the Jeeves version 5 presentations here
 .
I have worked closely with Roger and The ERPPro for over 5 years. Our company had been in the process of upgrading and customizing our ERP (or Jeeves specific) when we engaged Roger and The ERPPro. We had up until that point been working with a different VAR who struggled to keep up with deadlines, documentation, and be conscious of costs. Roger and The ERPPro's in depth knowledge of business processes and of the ERP platform itself helped tremendously. They are very precise in documentation, direction, and communication. Changes presented were carefully vetted and deadlines were always met. The ERPPro made the difference and changed a almost disaster to a success story. I will continue to work with The ERPPro and I would recommend them to any company who also wants that success story.
I have a long history working with The ERPPRO Group. They have demonstrated exceptional knowledge of the Jeeves ERP solution. Their technical skills in combination with excellent business related experience make them a very valuable resource for ERP implementations. I highly recommend The ERPPRO Group for your companies ERP solution needs.
For additional information or a demonstration, please contact onlinesupport@theerppro.com